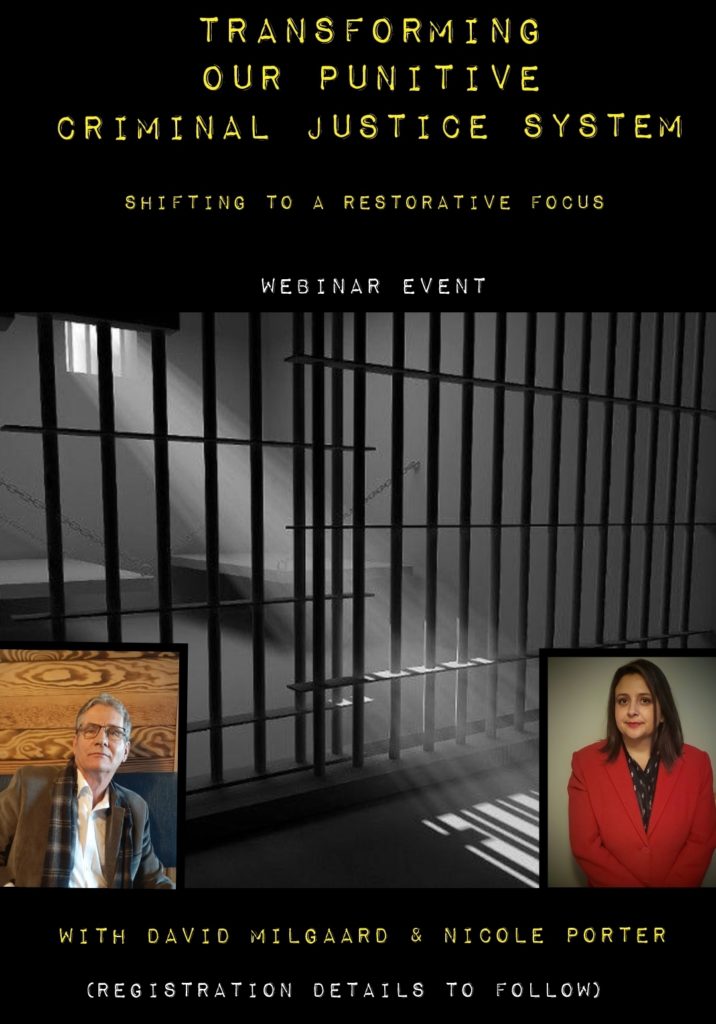 Announcement
For those of you who were unaware, Mr. David Milgaard and I have been working together over the past year, advocating, following up on the creation of an Independent Criminal Case Review Board with Prime Minister Justin Trudeau & Justice Minister David Lametti, and working on an upcoming educational webinar series together. It is my great pleasure to finally announce our upcoming Webinar, "Transforming our Punitive Criminal Justice System: Shifting to a Restorative Focus".
This webinar will examine the impacts of our existing punitive justice system, possible alternatives, and next steps. Join us as we discuss these matters from honest and academic perspectives.
Webinar open to all. Certificate of Completion will be provided to all participants.
Registration Open!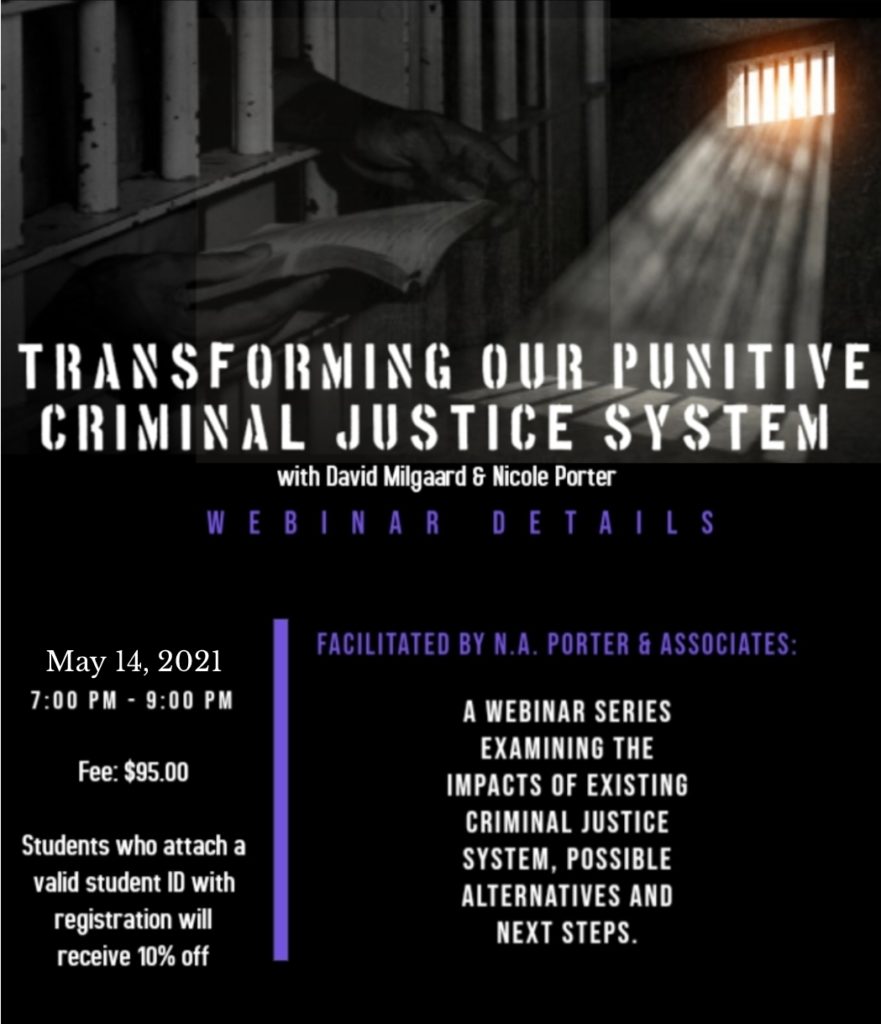 Many of you have been asking… You can now officially Register in advance by clicking the link below: 👇
https://us02web.zoom.us/meeting/register/tZMsce-tqD4iE9bBtfxGj_ACYtPiDemaihHm
Please ensure the name you write on your payment memo matches the name you use on the registration form. After registering, you will receive a confirmation email containing information about joining the Webinar on May 14th.
Please send payment in full, to:
naporterandassociates@gmail.com
David and I look forward to seeing you there! Thank you!
N.A. PORTER & ASSOCIATES
www.naporterandassociates.ca
naporterandassociates@gmail.com